Hello Fellow Readers,
How are you doing? I hope you are all keeping well. How is your 2021 reading challenge going so far? I am actually four books ahead of my challenge, according to Goodreads, so well done to me!
Personal updates:
February was over so fast for me. Work is keeping me busy, I am still on a learning curve and it seems everyday there is always something new to learn. Also, I can't believe it but it has been one year now since the pandemic started, and almost one year since last time I took the tube in London, WOW! As you may know, UK is still in lockdown but restrictions will be eased soon. In general things are getting better and things look a little brighter compared to last year. Last March everything looked quite scary to me. Since we are in topic, great news number one: I got my first dose of vaccine! YAY!!
I have a few other good news this round. First, this blog reached 400 followers… 🎉🎉🎉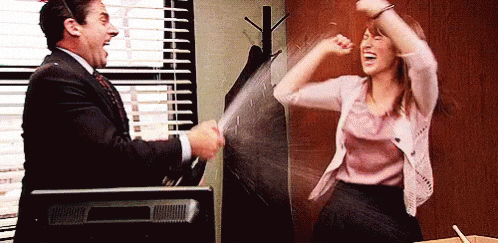 Thank you so much for all your support, likes, visits, retweets… everything!! You are the best guys!! 💜
And Welcome to the new followers!
The second good news is that I joined the panel of this year's BBNYA! As you can see from the lovely purple logo on the right (and below)! WOO-OOO! I'm so excited to be part of this international event and I can't wait to discover new amazing writers!
Before I jump on the monthly wrap-up, I just want to share two things I've been completely obsessed with:
1 – Shadow and Bone Netflix trailer
How fxxxing awesome is this? I can't wait to watch this show!!
2. This…
… This!! OH!! This illustration is absolutely gorgeous!! Well, we all know that Monolimeart is just the best! But this illustration of Empire of the Vampire just makes me so hyped about this book that I was almost tempted to order the US copy for no reason, haha.
What I read last month:
The Prison Healer – Lynette Noni (5/5 stars)
Scavenge the Stars – Tara Lim (DNF'ed)
The Mask of Mirrors – M.A.Carrick (3/5 stars)
Days of Blood and Starlight – Laini Taylor (5/5 stars)
Reign of the Fallen – Sarah Glenn Marsh (3/5 stars)
The Stolen Kingdom – Jillian Boheme (5/5 stars)
A Court of Silver Flames – Sarah J. Maas (5/5 stars)
Because we all know that I will always give 5 stars to Sarah, I will pick another book as favourite read of the month. It will definitely be The Prison Healer (which, funnily enough, the author dedicated to Sarah J. Maas). This story has such a great plot and character development. The cliff-hanger at the end was brilliant and I can't wait to put my paws on the second book! Also, I had my first DNF'ed of the year! Sadly, Scavenge the Stars was impossible to continue after 20%. I felt nothing was happening. It's a shame, because that book was on my TBR for a long time. It was a good reading month but I hope March will be better.
Wow, I feel this was a longer wrap-up than usual, so I will leave you guys here.
P.S. Are you also obsessed with WandaVision? Because I am…
How was your February? Are you doing any interesting reading challenge this March?
Let's chat in the comments!