Hello Fellow Readers,
How is your week going? I hope you are keeping warm and safe.
Today I wanted to discuss with you a problem we readers all share and we all risk facing once in a while – falling in a reading slump. You slowly start noticing you are dragging on that book for weeks, you read a few sentences and your mind starts thinking about something else. You don't feel like reading anything else and slowly you just stop reading at all. Have you ever been there?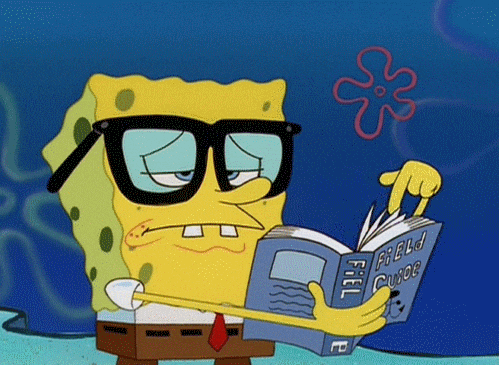 It happened to me a couple of times, but I kind of learnt how to recognise the symptoms early and avoid getting a reading slump. It usually happens when I am forced to read a book I don't want to, which I may have randomly requested on NetGalley without reading any excerpt or doing a proper research. Or I bought it at the bookstore just because the cover spoke to me with a tiny soft voice saying "Buy me, I'm pretty" and I did (true story).
If I feel like I am not, in any way, invested in the story or the characters and if I see it takes me 20 minutes for just one page – that's it, that's my cue. I'm in danger of falling in the deepest darkness of a black hole called reading slump.
So here are a couple of things I would do and I recommend giving it a try, if you feel this way and you don't want to experience a slump:
Here's my tips:
#1 – Reread
If you don't care or give a damn about your current read, whether or not the princess will manage to kiss her mysterious prince from the rival realm and love will triumph over the war against the two historical enemy countries… blah blah blah… leave it. Put it away, leave your current read, and pick up a book you know you love and give yourself the chance to meet an old friend. There is nothing better than reliving the joys or heartbreaks of your favourite book.
#2 – Read something out of your comfort zone
I always have a self-help or nonfiction book next to me. At the moment Total Cat Mojo is sitting in my night stand, to keep me company when I don't feel the magic of a story. I will revisit and read this manual about how to take care of my indoor cat and make him feel like a lion king whenever I need a change. I found I feel less pressure on picking up my previous read or a new story the day after.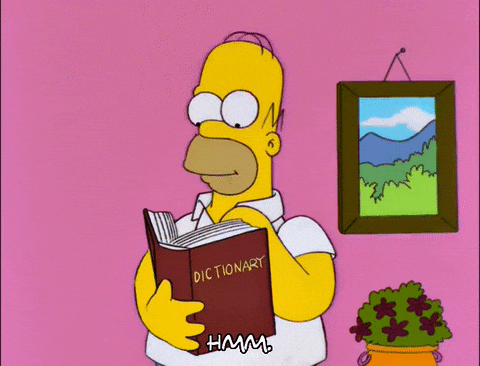 #3 – DNF'ed
And I can't stress this enough, it's OK to give up. I have a friend who is reading the same and only book since March 2020, she doesn't want to give up reading it but at the same time the book is killing her joy to read (and to live?). For me this is not acceptable. There are too many books out there I want to read. I am not going to give time to something I am not enjoying. It's OK if you don't like the hyped book, it's OK if you don't agree with the writer's choices, and it's OK to move on.
#4 – Listen to an audiobook
We are spending more time in front of the screen, work and personal life borders are so blurred right now for many of us. I am a loser when it comes to multitasking, but I've never felt too much the need to listen to an audiobook like now. I need to take a break from TV, laptops, smartphones and I need someone to read the story to me before I go to bed. So, if you don't feel like reading, what about letting someone read it to you with an audiobook.
#5 – Visit Goodreads
One thing I noticed that always cheers me out of a reading slump is visiting Goodreads. I could spend hours reading my friends' reviews, discovering new titles and adding new books to the TBR. I found it very useful when I don't feel like reading, it gives me back the excitement of finding new interesting stories.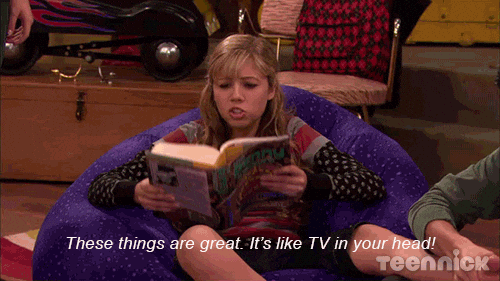 #6 – Blog hopping
And the same rule can be applied to visiting other book bloggers' blogs. I really love reading other people's reviews, mostly if I loved the book but another reader is completely bashing it. Anyway, there are so many great and inspiring bloggers out there. Checking their blog feeds always gives me back my reading spark.
#7 – Change scenery
I know it may be tricky to do this now considering the situation, but taking your book to a different location may actually help you to get into the story. I used to go to the park in the neighbourhood or a coffee shop, but now with the lockdown and everything that's going on, simply changing from my reading chair to bed, or bed to kitchen table is sufficient to give me a new sprint and perspective.
#8 -Visit a bookshop or a library
Yeah… well.. if you can. I think, last time I went to a bookshop was last summer and my local library is closed for an unforeseeable time. Oh dear, now I feel inexplicably sad… Let's revisit this tip after this whole pandemic situation is over!! But yeah, if you have this option and the pandemic is not forcing you away from these beloved places, please take advantage on my behalf. Go out there, take home all the books you can from the library or visit a bookshop and chat with fellow readers. That's the best feeling!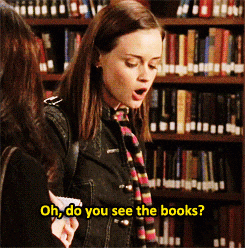 #9 – Pick up a comic book
This tip is a bit on the same line as the number 2, pick something different and out of your comfort zone. I used to read lots of manga, and they are still an amazing way to bring me back to the joy of reading. It doesn't have to be a manga, there are so many intriguing comic books or graphic novels out there that you can consider a remedy for your reading slump.
These are the things I always try whenever I am not in the mood for reading, tricks that I have now mastered during the last couple of years.
How do you defeat a reading slump? Have you ever experienced one and how long did it last?