Hi Fellow Readers,
How is your summer going? After a short heatwave in UK, we are back to the typical gloomy British summer weather, with wind, rain and just short spells of sunshine. For some reason I find comfort in this normality. I must have spent too much time in UK.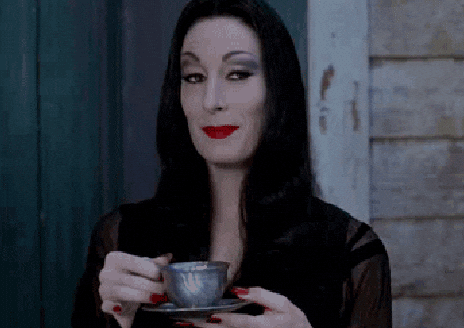 But before we say goodbye to June, there are three new releases to bring with us into July:
Goddess in the Machine – Lora Beth Johnson
When Andra wakes up, she's drowning.
Not only that, but she's in a hot, dirty cave, it's the year 3102, and everyone keeps calling her Goddess. When Andra went into a cryonic sleep for a trip across the galaxy, she expected to wake up in a hundred years, not a thousand. Worst of all, the rest of the colonists–including her family and friends–are dead. They died centuries ago, and for some reason, their descendants think Andra's a deity. She knows she's nothing special, but she'll play along if it means she can figure out why she was left in stasis and how to get back to Earth.
Zhade, the exiled bastard prince of Eerensed, has other plans. Four years ago, the sleeping Goddess's glass coffin disappeared from the palace, and Zhade devoted himself to finding it. Now he's hoping the Goddess will be the key to taking his rightful place on the throne–if he can get her to play her part, that is. Because if his people realize she doesn't actually have the power to save their dying planet, they'll kill her.
With a vicious monarch on the throne and a city tearing apart at the seams, Zhade and Andra might never be able to unlock the mystery of her fate, let alone find a way to unseat the king, especially since Zhade hasn't exactly been forthcoming with Andra. And a thousand years from home, is there any way of knowing that Earth is better than the planet she's woken to?
Well, the starting line of the synopsis should have already convinced you to add this debut science fiction novel to your TBR. Out in US on 30 June.
I Killed Zoe Spanos – Kit Frick
What happened to Zoe won't stay buried…

When Anna Cicconi arrives to the small Hamptons village of Herron Mills for a summer nanny gig, she has high hopes for a fresh start. What she finds instead is a community on edge after the disappearance of Zoe Spanos, a local girl who has been missing since New Year's Eve. Anna bears an eerie resemblance to Zoe, and her mere presence in town stirs up still-raw feelings about the unsolved case. As Anna delves deeper into the mystery, stepping further and further into Zoe's life, she becomes increasingly convinced that she and Zoe are connected–and that she knows what happened to her.

Two months later, Zoe's body is found in a nearby lake, and Anna is charged with manslaughter. But Anna's confession is riddled with holes, and Martina Green, teen host of the Missing Zoe podcast, isn't satisfied. Did Anna really kill Zoe? And if not, can Martina's podcast uncover the truth?
A mystery thriller about two teens whose lives become inextricably linked when one confesses to murder and the other becomes determined to uncover the real truth no matter the cost. Out in US on 30 June, it will hit UK bookshops on 3 September.
And finally, another title for the fans of the thriller genre:
Influence – Sara Shepard & Lilia Buckingham
After a video she makes goes viral, everyone knows Delilah Rollins. And now that she's in LA, Delilah's standing on the edge of something incredible. Everything is going to change. She has no idea how much.

Jasmine Walters-Diaz grew up in the spotlight. A child star turned media darling, the posts of her in her classic Lulu C. rainbow skirt practically break the Internet. But if the world knew who Jasmine really was, her perfect life? Cancelled.

Fiona Jacobs is so funny–the kind of girl for whom a crowd parts–no wonder she's always smiling! But on the inside? The girl's a hot mess. And when someone comes out of the shadows with a secret from her past, it's one that won't just embarrass Fiona: it will ruin her.

Who wouldn't want to be Scarlet Leigh? Just look at her Instagram. Scarlet isn't just styled to perfection: she is perfection. Scarlet has a gorgeous, famous boyfriend named Jack and there's a whole fanbase about their ship. To everyone watching online, their lives seem perfect . . . but are they really? The sun is hot in California . . . and someone's going to get burned.
From the author of Pretty Little Liars and actress/social media personality comes this story about the competitive world of internet stars. Out in US on 30 June, it should be available in UK in 2021.
That's it for June. What was your favourite read of the month?